Top Sporting Icons and Their Unique Classic and Exotic Cars
These celebrities earned their fame through their talents and sporting excellence but have also made a statement with their choice of automobiles. Join us as we explore the automotive collection of these sporting legends and recognize the influence that they have on the value of collector cars.
Lionel Messi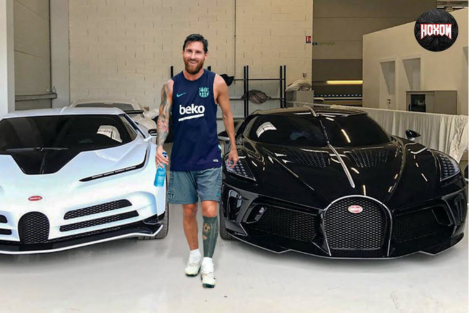 Lionel Messi, often regarded as one of the greatest soccer players of all time, has an affinity for exquisite cars. His collection includes a Maserati GranTurismo MC Stradale, a Ferrari F430 Spider, and a rare Pagani Zonda Roadster. These high-performance machines mirror his agility and precision on the soccer field.
Floyd Mayweather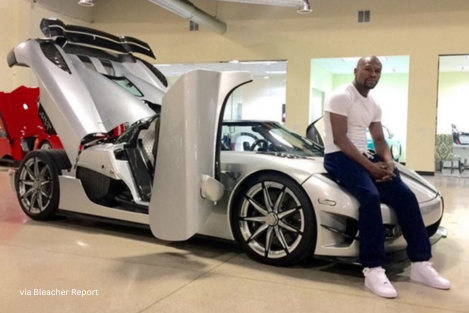 Floyd "Money" Mayweather's nickname says it all – he's known for his extravagant lifestyle. His car collection features some of the most luxurious vehicles money can buy, including a Bugatti Veyron, Koenigsegg CCXR Trevita, and a fleet of Rolls-Royces. Mayweather's cars are as flashy and impressive as his boxing career. His collection is estimated to be worth tens of millions.
David Beckham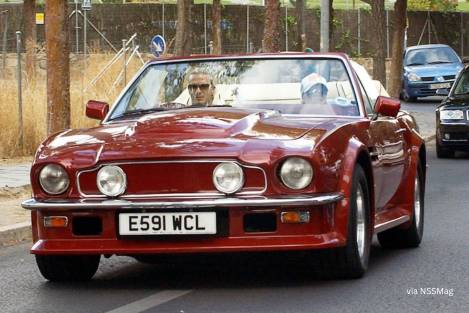 David Beckham, the style icon and former soccer superstar, favors a mix of classic and modern luxury cars. He has been spotted in a 1988 Aston Martin V8 Vantage (one of the most expensive classic car owned by Beckham) a Bentley Mulsanne, a Rolls-Royce Phantom Drophead Coupe, and a McLaren 720S. Beckham's collection, valued at millions, truly reflects his impeccable taste in automotive elegance.
Tiger Woods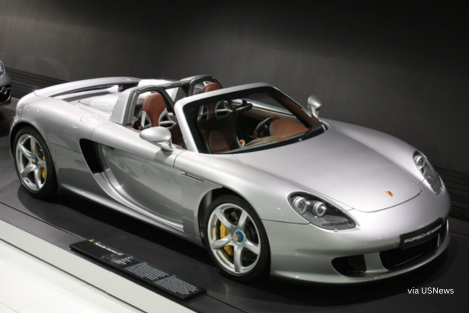 Tiger Woods, the golf legend, enjoys the finer things in life, including his car collection. He owns a Porsche Carrera GT, a Mercedes-Benz S65 AMG, and a Cadillac Escalade. Woods' cars showcase his diverse taste, from high-performance sports cars to comfortable SUVs. With a collection worth millions, Woods combines luxury and performance on and off the golf course.
Muhammad Ali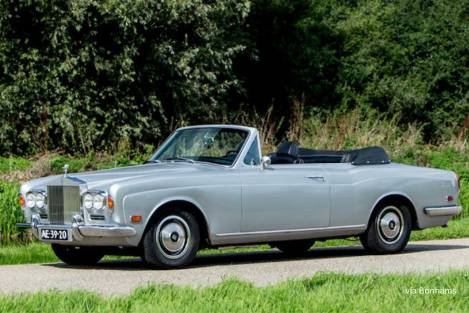 The Silver Shadow, a symbol of luxury and refinement, was a perfect match for Muhammad Ali's larger-than-life personality. This classic Rolls-Royce, adorned with the iconic Spirit of Ecstasy hood ornament, exuded elegance and sophistication. Whether cruising through the streets or making a grand entrance at events, Ali's Rolls-Royce Silver Shadow was a testament to his status as a global icon, not only in the world of sports but in the world of style and opulence as well.
Michael Jordan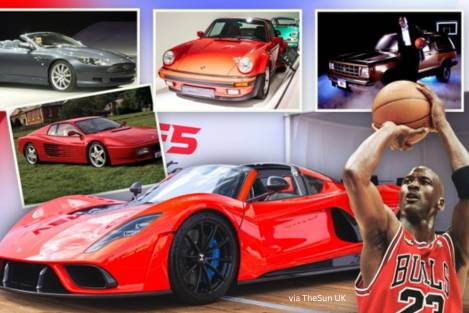 Basketball icon Michael Jordan is known for his love of speed, and his car collection reflects that passion. He owns a Mercedes-Benz SLR McLaren, a Ferrari 512 TR, and Chevrolet Corvette ZR1, amongst many others. Jordan's cars are as legendary as his basketball career, and his collection is valued at millions.
Celebrities' Collections Shape the Value of Collector Cars
Whether it's the elegance of Beckham's classic cars or the extravagance of Mayweather's hypercars, their choices reflect their personalities and achievements, with car collections collectively valued at hundreds of millions of dollars.
If you're looking for another great read on how celebrities have shaped the value of collector cars over the years, the Hagerty Power List 2023 is a great source to follow. Hagerty is the Exclusive Insurance Provider of Woodside Credit.
Is there a collector car you can't stop thinking about? Get a Quick Quote from Woodside in seconds and experience the strength behind our Lowest Payments in America.