The Most Iconic Cadillacs from Every Decade
Cadillac is synonymous with American luxury. For the past 100 years, the automaker has built a reputation for big, beautiful vehicles with iconic designs. With major success and some setbacks over the decades, here are some of the vehicles that defined the brand.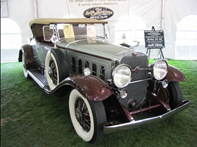 1930 Cadillac V16
Estimated Monthly Payment: $2,268.32
Launched for the 1930 model year and the first V16 powered car on the market, the Cadillac turned heads with its innovation and looks. Cadillac was synonymous with refinement, expense, and exclusivity. Just over 4000 were produced during its 11-year run, with most built before the great depression took a stronghold. With the onset of WWII later in the decade, the Cadillac V16 experienced a slow demise before being replaced.
Sale Price example: $325,000. Monthly payment of $2,268.32 based on a loan amount of $260,395, 20% down, and 6.52% APR financing for 180 months.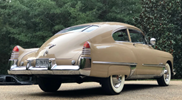 1948 Cadillac Series 62 Coupe
Estimated Monthly Payment: $985.03
The first new postwar Cadillacs arrived in 1948, ushering in new designs and tailfins inspired by fighter planes. Selling over 34,000 units its first year, it made up most of the sales at the time. A sedan and convertible coupe were also available with prices starting below $3,000. Today, it'll cost a bit more to drive this iconic piece of postwar history.
Sale Price example: $95,950. Monthly payment of $985.03 based on a loan amount of $86,750, 10% down, and 6.60% APR financing for 120 months.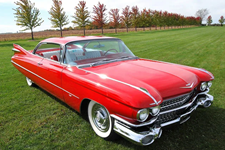 1959 Cadillac Coupe De Ville
Estimated Monthly Payment: $801.54
With bullet taillights, wings bigger than ever, and jewel-like grille patterns giving Cadillac a new design direction. A big V8 under the hood made 325 horsepower. The Coupe De Ville of this generation was the hallmark of refinement and design. With over 53,000 De Villes sold in the first year, it was another successful vehicle, accounting for 37% of all Cadillacs sold.
Sale Price example: $77,995. Monthly payment of $801.54 based on a loan amount of $70,590.50, 10% down, and 6.63% APR financing for 120 months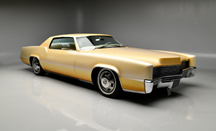 1967 Cadillac Eldorado
Estimated Monthly Payment: $368.88
With a radical redesign in 1967, the El Dorado ushered in a new look to the 8th generation vehicle. The design was a great departure with crisp styling and more angular, which was well received. Handling and drivability were great for the time, which made it easy for the company to fetch top dollar and increase sales over the previous generation.
Sale Price example: $29,900. Monthly payment of $368.88 based on a loan amount of $27,305, 10% down, and 7.15% APR financing for 96 months.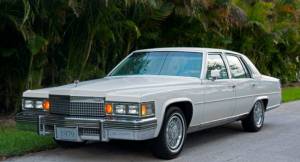 1979 Cadillac Fleetwood Brougham
Estimated Monthly Payment: N/A
Manufactured by Cadillac through 1986, the vehicle was the most expensive and the highest level of luxury. The Broughham designation was used to describe the best vehicles Cadillac made, even though weight savings and efficiency took a priority in this design of the vehicle. Although this model was a transition out of the golden years of the company, this was the last remaining vehicle that defined the postwar decades of Cadillac.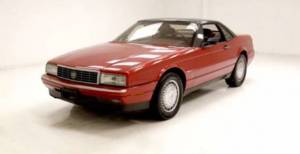 1987 Cadillac Allante
Estimated Monthly Payment: N/A
The 80s and 90s were tough years for many carmakers—including Cadillac. The company went in new directions with the hopes of attracting new buyers. The Allante had a body made in Italy by coachbuilder Pininfarina. Completed bodies were flown to Detroit for final assembly where Cadillac supplied the chassis and running gear. The vehicle helped Cadillac maintain a position in the luxury car market. Today there's still a small following for vehicle largely due to the build from iconic coachbuilder Pininfarina.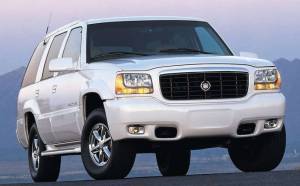 1999 Cadillac Escalade
Estimated Monthly Payment: N/A
We view the Escalade today as a halo vehicle from Cadillac and it all started with a rebadged GMC Yukon in 1999. Lincoln at the time had just come out with the successful Navigator, which left Cadillac in a pinch. It sold over 50,000 units in its first generation and was later replaced with an even better model in 2002. A welcomed success after struggles in the 80s and 90s.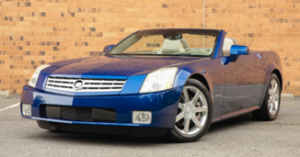 2004 Cadillac XLR
Estimated Monthly Payment: $550.79
The Cadillac XLR was the excitement the company needed to bring back the competitiveness of the brand. With adaptive suspension, retractable hardtop, adaptive cruise control, and touch screen navigation, it was filled with features and technology. The total package made it nominated for North American Car of the Year in 2004. This vehicle marked a shift in the focus of the brand, and you can drive one home for a relatively great price.
Sale Price example: $47,500. Monthly payment of $550.79 based on a loan amount of $40,770, 15% down, and 7.02% APR financing for 96 months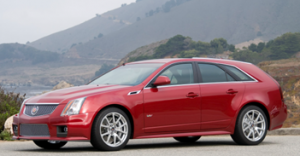 2011 CTS-V Wagon
Estimated Monthly Payment: N/A
The hatchback or station wagon version of the CTS-V was launched in 2010 as a 2011 model year. Based on its sedan sibling, it was fitted with a V8 from the corvette at the time. This was the enthusiast choice from the Cadillac brand largely due to its performance, design, and package. With many fans still around today, the value of the wagon holds strong over the sedan.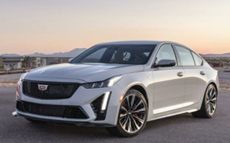 2022 CT5-V Blackwing
Estimated Monthly Payment: N/A
With 650 horsepower and manual transmission, the CTS-V blackwing may be one of the last of its kind before the auto industry races to EVs. It promised a track-ready sports sedan with its supercharged v6. Designed to take on the likes of Mercedes AMG and BMW M product line, the vehicle was an exciting hit when it was announced at the beginning of 2020.
No matter where you buy, buy with Woodside Credit. Our loan programs are purpose-built with the collector in mind. Whether you buy at a dealership or private party, auction or publication, put the lowest monthly payments in America work for you. Contact us today.