The Best '90s Sportscars
'90s sports cars are making a comeback with enthusiasts. As more millennial enthusiasts enter the market, we see increasing prices—many of which are increasing at an even faster pace than average. Come with us as we explore the '90s sports cars that continue to captivate enthusiasts to this day with their nostalgia.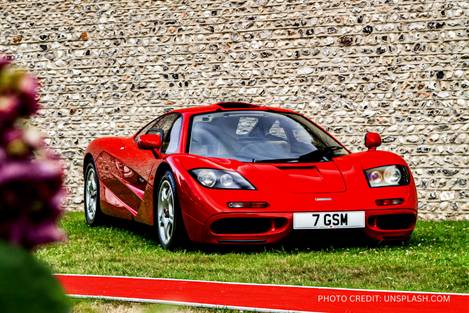 McLaren F1 1992-1998
The McLaren F1, is a masterpiece that redefined the supercar landscape. With its central driving position, gold-lined engine bay, and a top speed of over 240 mph, it set the bar high for performance and engineering excellence. To give you an idea of the market value for one of these beauties, a 1995 McLaren F1 sold for $20.5 million in the Gooding & Co. auction at Pebble Beach 2021— Take a look.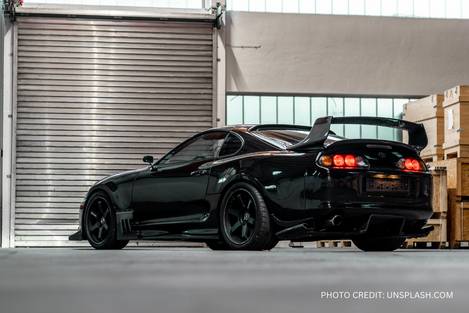 Toyota Supra 1994-1998 (Fourth generation)
The Toyota Supra twin turbo is an icon of Japanese sports cars. Known for its inline-six engine, rear-wheel drive, and sleek design, the Supra gained fame both on and off the racetrack. The value of the Supra continues to rise. Today, the Supra can be bought at a low of $37,000 all the way up to a high of $232,000, per data from Classic.com.
Acura NSX 1991-2007 (First generation)
The Acura NSX blended everyday usability with supercar performance. Its mid-engine layout, aluminum body, and innovative technology made it a force to be reckoned with on the road and track. Its increasing value, driven by enthusiast demand, is particularly noteworthy because it never hit significant sales during its production years in the 90s.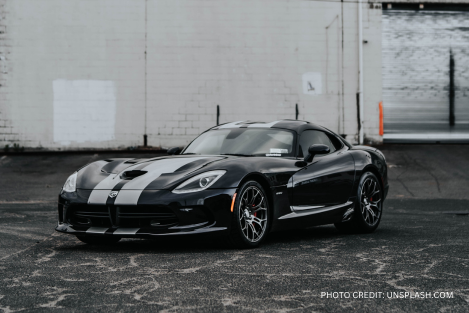 Dodge Viper 1991-2017
The Dodge Viper embodied raw American muscle and attitude. Its V10 engine roared with power, and its aggressive, no-frills design turned heads wherever it went. The Viper was a symbol of unadulterated performance. There remains a niche and dedicated market for the kind of unapologetic American muscle that the Viper represented. The Viper itself is no longer in production, but its enthusiasts remain. The Viper Owners Association is very active and continues to celebrate the Viper's legacy with events, gatherings, and a strong online community.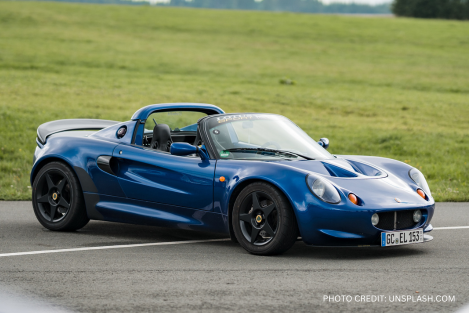 Lotus Elise (1996-2021)
The Lotus Elise was a lightweight, nimble sports car that focused on the purity of driving. With a minimalist approach and a chassis that prioritized handling, it offered an unparalleled connection between the driver and the road. Enthusiasts particularly loved the Toyota-sourced engine. Today, the Elise remains affordable enough for many enthusiasts, with an average sales price of $39,419 and 91 vehicles sold between October 2022 to October 2023, per Classic.com market data.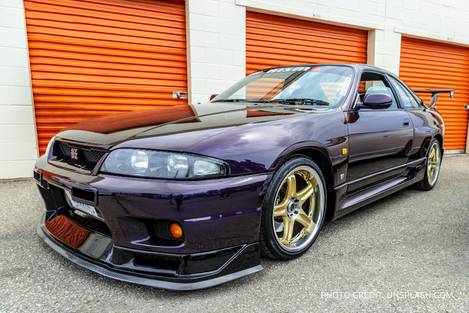 Nissan Skyline GT-R (1990-1999)
The Nissan Skyline GT-R, often referred to as the "Godzilla," was a dominant force in motorsport and on the streets. Its cutting-edge technology, all-wheel drive system, and twin-turbo inline-six engine made it an automotive legend. The value of the Nissan Skyline GT-R, particularly the R32, R33, and R34 generations, has been on the rise in recent years, especially in the enthusiast and collector car market. It is not uncommon to find these cars listed anywhere from $30,000 to well over $100,000 today.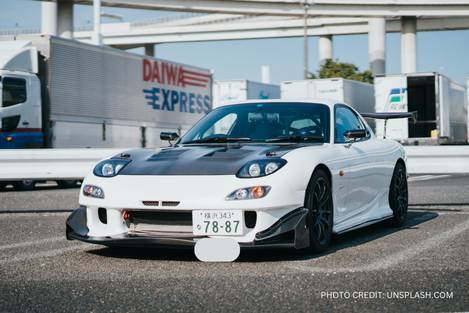 Mazda RX-7 1993-1995 US production (Third generation)
The first ever mass-produced sequential twin-turbo sports car. The FD RX-7 also made Car and Driver's Ten Best list for 1993 through 1995 – all three years in which it was sold in the United States. In June 2007, Road & Track proclaimed: "The ace in Mazda's sleeve is the RX-7, a car once touted as the purest, most exhilarating sports car in the world." After its introduction in 1991, it won the Automotive Researchers' and Journalists' Conference Car of the Year award in Japan.
Handling in the RX-7 FD was regarded as world-class, and it is still regarded as being one of the finest-handling and best-balanced cars of all time.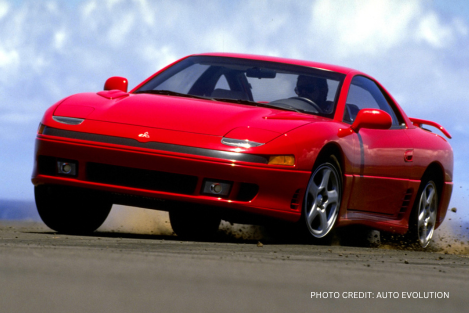 Mitsubishi 3000 GT VR-4 (1990-2000)
The Mitsubishi 3000 GT VR-4 incorporated full-time four-wheel drive and four-wheel steering. Moreover, the 3000 GT VR-4 was equipped with an innovative Active Aero Control System, automatically adjusting front and rear spoilers to optimize aerodynamics and downforce. The 3000 GT VR-4 is now considered a classic and is a sought-after collectible for enthusiasts nationwide, making it valuable in today's world.
How To Get Your Hands On One
As '90s sports cars continue to be of importance to automotive enthusiasts, they not only evoke nostalgia but also drive the market forward with increasing prices, often surpassing the average rate of appreciation. Getting your hands on one of these classics has never been easier with Woodside Credit. You can own the car outright, and still comfortably afford your payments.