New Orleans, affectionately known as "The Big Easy," is a city renowned for its vibrant culture, rich history, and diverse traditions. Among its many charms lies a thriving classic car culture that pays homage to the automotive heritage of this captivating city. In this blog post, we will delve into the world of vintage and classic automobiles, exploring the passion, events, and communities that celebrate classic cars in New Orleans.
A Journey into the Past
The love for classic cars in New Orleans is deeply rooted in nostalgia, taking residents and visitors alike on a journey back in time. As you stroll through the streets of the French Quarter or the Garden District, you'll encounter meticulously restored vintage vehicles, each one a piece of rolling art that tells its own unique story. From sleek convertibles to powerful muscle cars and elegant roadsters, these vintage treasures embody the glamour of a bygone era.
For many residents, owning or driving a classic car holds a sentimental value, connecting them to their family's history or a fond memory from the past. The sight of a vintage automobile cruising along the city streets evokes a sense of timelessness, weaving together the city's storied past with its vibrant present.
Car Shows and Enthusiast Gatherings
New Orleans hosts a myriad of car shows and enthusiast gatherings throughout the year, showcasing some of the most exquisite classic cars in the region.
Barrett-Jackson New Orleans – Sept 28-30, 2023
One event that has garnered much attention is the upcoming inaugural Barrett-Jackson New Orleans auction, scheduled to take place from September 28th to 30th. This event will be held at the Ernest N Morial Convention Center and marks Barrett-Jackson's expansion to the lively city of New Orleans, Louisiana. Known for producing "The World's Greatest Collector Car Auctions," Barrett-Jackson has established itself as a prominent name in the classic car auction world, hosting incredible events in Scottsdale, Arizona; Palm Beach, Florida; Las Vegas, Nevada, and now, the historic city of New Orleans.
Be sure to find the Woodside Credit booth if you decide to attend! Our decade-long partnership as the exclusive loan provider for Barrett-Jackson makes it possible for prospective buyers to explore financing options on-site at the auctions. With our user-friendly e-signature loan documents, onsite inspections, and sound underwriting process, we ensure a seamless loan experience, empowering car enthusiasts to bid with assurance and financial prudence.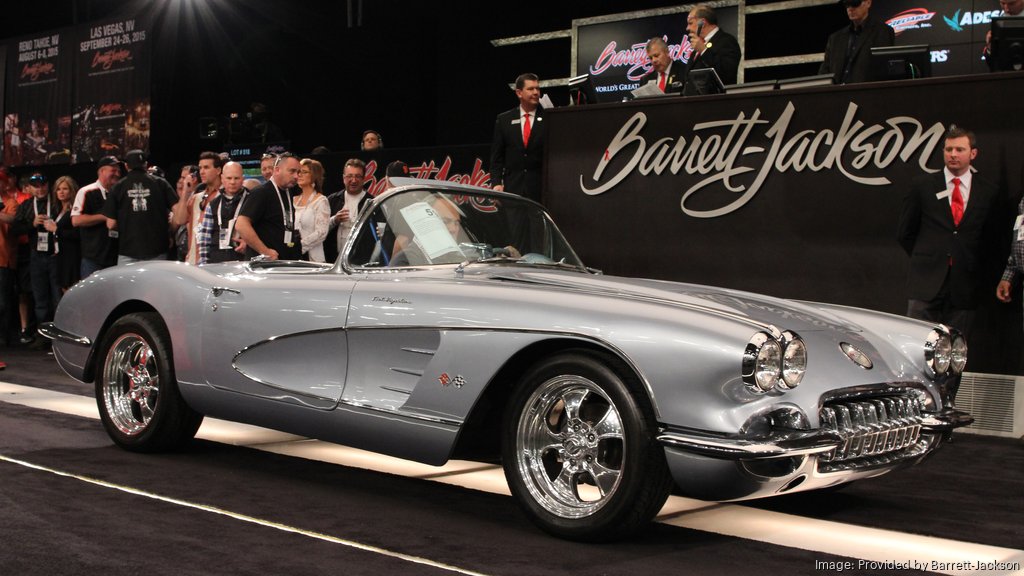 Fort Pike Festival and Car Show 2023 – Oct 21, 2023
The Fort Pike Festival and Car Show is a perfect event to bring the whole family to. While some car shows like the Concours d'Elegance can be more formal, the Fort Pike Festival and Car Show is designed to be more casual. Whether you're a car enthusiast or simply looking for a good time, this event has something for everyone. Explore the impressive collection of vehicles, chat with fellow car lovers, enjoy live music and performances, and indulge in New Orleans-style shrimp, roast beef po'boys, or Jambalaya from local partners. It's a great event to immerse yourself in the car culture while soaking in the unmistakable charm of the South.
Looking into the Future
As the classic car culture in New Orleans continues to evolve, it is evident that it is more than just a hobby—it's a way of life that resonates with people of all ages. From passionate collectors to casual admirers, the allure of vintage and classic cars bridges generations, bringing together individuals with a shared appreciation for automotive history and craftsmanship.
From grand collector car auctions like Barrett-Jackson to events like the Fort Pike Festival and Car Show, the city offers a rich array of opportunities for enthusiasts to immerse themselves in the timeless allure of these automotive treasures. As the wheels of time continue to turn, the classic car culture in New Orleans remains a beacon of nostalgia, bridging the past and present and captivating the hearts of both residents and visitors alike.
So, the next time you find yourself in the streets of New Orleans, be sure to keep your eyes peeled for four-wheeled unique treasures that may not be found anywhere else in the world. Or even better, see what it takes to finance your unique treasure with the lowest payments in America by filling out a Quick Quote.