Top Exotic Cars of All Time
Exotics. We're intrigued with the speed, the style, and the power. Who hasn't gazed upon a Lamborghini Diablo and felt their breath catch just for a moment? We've rounded up a few of our favorite exotic cars of all time.
Which is your favorite?
Lamborghini

Sesto

Elemento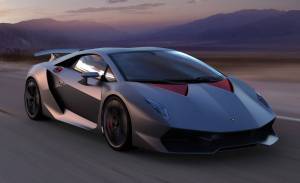 OK, while this car is not street legal it is still so full of awesomeness that we couldn't leave it off our list. This limited edition beauty of a V10 tips the scales at just 2,200 pounds. Why do you ask? Two words: Carbon fiber. Those sleek lines just call your name, a steel siren tempting you to slip behind the wheel. Is it track time yet?
Porsche

Carrera

GT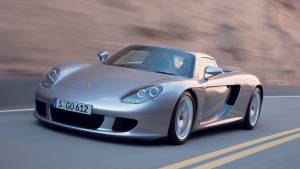 They say that all Porsches look alike – until the Carrera GT showed up that is. Porsche decided to do something a little different and boy howdy did they! You would think that the completely reimagined body would be enough, but no. They tweaked and twisted from the wheels up. This little Porsche looks nothing like its brothers and sisters, and now is one of the most valuable Porsches ever with one selling for nearly $2 million at Barrett-Jackson Scottsdale.
Ferrari 365 "Daytona"

GTB

/4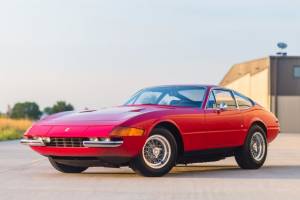 We all seem to gravitate to the newer Ferraris nowadays. Maybe it's the sleek lines and spaceship look that grabs our attention. With all the flash and fancy, it's easy to forget about the earlier models that started it all. The 365 is one of them. Even then it was a work of art, but it really impressed when it took 2nd place at the 24 Hours of Daytona in 1979.
McLaren F1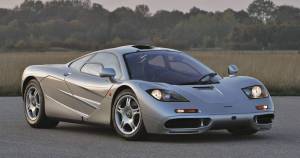 The F1 is one of those iconic supercars that resonate with young and old from generation to generation. After all, the BMW V12 is gold-plated, thank you very much. The aerodynamic lines are so sleek and beautiful. It was ahead of its time in 1992 and you still get that sci-fi, futuristic vibe – even in the older models. It's just one of a kind.
Bugatti

Veyron

SuperSport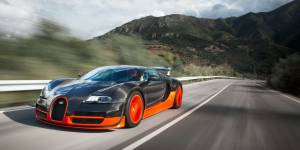 As if the original Veyron wasn't enough, Bugatti did some next-level designing and came up with the Veyron SuperSport. And we're not complaining. The SuperSport upped the game from 1,000 hp to 1,200 hp. That's some serious power for a serious automobile.
Looking to add one of these top exotic cars of all time to your own garage? Or perhaps you'd rather something a little less flashy. Whatever the case, Woodside Credit can help make it happen. Our easy terms and low rates mean that you could be driving your own exotic in less time than an F1 can go from 0 to 60. Apply now!