The Best Classic Cars for the Holidays
'Tis the season for a new classic this holiday!  During the winter months, more and more capable classics are being purchased, ones that are not only reserved for the summer months. While 4-wheel drive vehicles were largely reserved for SUVs and off-roaders, there's a variety of vehicles that are snow-ready. See our picks for the hottest classics this winter season.
1988 Land Rover Defender 90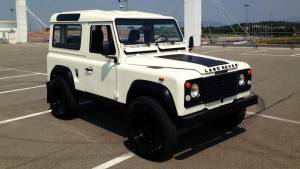 $822/Month
World-renowned for off-road capability, the Land Rover Defender is a legendary British all-terrain vehicle. The original model was sold up until 1997 after which safety regulations prohibited its sale in North America. It has iconic off-road looks and is recognized worldwide. The 90 in the model's name refers to the length of the vehicle and is the shorter 2-door option. With more demand than ever and high-end restorations can mean sales prices well into 6 figures. You can still pick up a nicely restored version under 100k, but chances are it'll sell quickly.
Sale Price example: $80,000. Monthly payment of $822.03 based on a loan amount of $72,395, 10% down, and 6.62% APR financing for 120 months.
1990 Porsche 911 Carrera 4 Coupe AWD (964)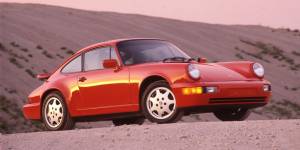 $951/Month
The 911 Carrera 4 was the first AWD coupe from Porsche and was hailed for its technologically advanced powertrain. Going from a rear-wheel-drive platform like the other 911s at the time offered even better handling and less slip for snowy conditions. Still iconic to this day, great performance and great handling make this vehicle very desirable. With prices surging over the past year, most good condition examples go well above $100k.
Sale Price example: $105,000. Monthly payment of $950.77 based on a loan amount of $94,895, 10% down, and 6.58% APR financing for 144 months.
1971 Ford Bronco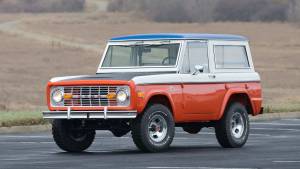 $515/Month
There's been much buzz in the Bronco world with the latest 2022 Ford Bronco. It has resurrected brand have made the early generations of the Bronco are cooler than ever. With its convertible top, it's built for iconic California holidays where beaches are more common than snow.  Also extremely capable, this vehicle does hold its own in cold weather climates. The first generation continues to be the most desirable albeit smaller than the generations that came after it. The Bronco remains one of the most iconic American SUVs.
Sale Price example: $50,000. Monthly payment of $515.45 based on a loan amount of $45,395, 10% down, and 6.70% APR financing for 120 months.
1990 Jeep Grand Wagoneer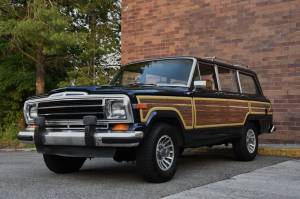 $515/Month
Another American classic that has been remade recently is the Jeep Grand Wagoneer. With chrome finishes, wood grain on the doors, and an iconic leather interior, the Jeep Grand Wagoneer still shines today. It was an instant classic with luxury features and distinctive design becoming symbolic of the American dream.  It was the go-to vehicle for the suburbs and to shlep the family around safely during the winters. Although prices have climbed recently, there's a burgeoning market for the Grand Wagoneer and many companies restoring them.
Sale Price example: $50,000. Monthly payment of $515.45 based on a loan amount of $45,395, 10% down, and 6.70% APR financing for 120 months.
1983 AMC Eagle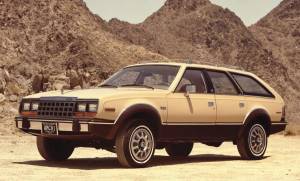 $380/Month
Probably the most iconic off-roader, the Toyota Land Cruiser has been around since the 1950s. The 1980's Land Cruiser grew much bigger, becoming full size and still packed amazing off-roading capability. Today, off-roaders still love the 60 series for its reliability and go-anywhere capability. If you're going on a snowy off-road trail, this is the best. Pricing seems like a good value still, but many customized versions for off-roading can cost a pretty penny.
Sale Price example: $30,000. Monthly payment of $380.35  based on a loan amount of $27,395, 10% down, and 7.9% APR financing for 96 months.
1985 Ferrari 288 GTO
$6,972/Month
So, let's be real, the Ferrari 288 GTO doesn't necessarily do well in the snow, but it does everything else phenomenally. It's one of the most desired Ferraris of all time and amongst the rarest. It was notably successful as a racing car homologated for GT sports car racing in the golden era. If you're in the market for a high-value collectible, there's nothing like having a red Ferrari in your driveway this holiday season.
Sale Price example: $1,600,000. Monthly payment of $6,972.30 based on a loan amount of $800,395, 50% down, and 6.51% APR financing for 180 months.