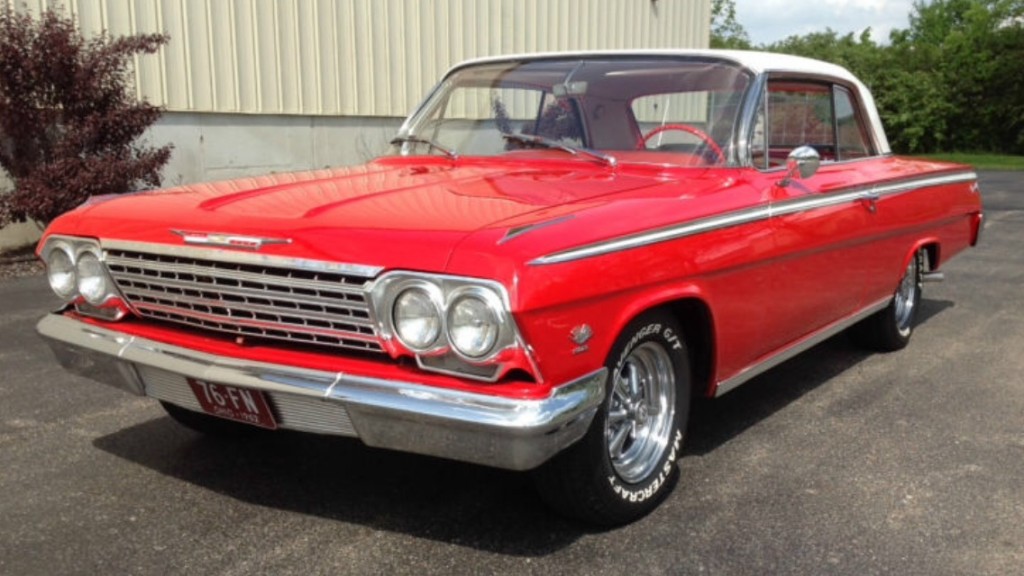 I was born in Southern California in 1975. My dad, a Protestant minister, did his level best to pass his love for classic automobiles to me.
By 1985, now 10 years of age and living in Alabama, I shared his passion for antique cars, particularly '50s and '60s Chevys.
Tragically, my mother lost her 10-year battle with cancer and I was the beneficiary of $4,500 of her Social Security funds.
My dream of being a teenage antique car owner soon became a reality at age 15. It was a 1963 Impala 2-door hardtop sport coupe. She sported red with a white top and had a 327-cid/300-hp engine under the hood. This 100-percent original, numbers-matching classic was in showroom condition.
I'll always remember dozens of car enthusiast noticing the original battery cables still in use and the original spare tire in the trunk. Because it had been parked for an extended period of time, it only had 48,000 original miles. Within a year, I became the only 16-year old with an entry in the local antique car show. It was my pride and joy!
I drove the car daily all through high school and I turned down numerous offers to sell during those years.
Unfortunately, I had to part with the car in order to get a college education. My plan was to get something similar upon graduating but adult life and new responsibilities (family, teaching career, coaching duties, graduate school) halted that plan.
Although it took me more than 20 years, I did get my second dream car. I bought a red and white 1962 Impala SS 4-speed 409 in June of this year. I purchased it from May Muscle Cars in Fairfield, Ohio.
It's a very, very special car. I drive it daily, enter it in all the shows, and am having the time of my life. Most importantly, our children (8 and 11), are loving the shows, learning valuable life/financial lessons, and are already dreaming about becoming antique car owners.
Mom and Dad are thrilled that we won't be buying them a "new" car.
— Mark Sanders, Pelham AL